From the beginning, Hog Slat, Inc. has kept one key concept in mind-PEOPLE. Our employees are the fundamental roots of our family-oriented business.

As Hog Slat, Inc. grows and expands, we will continue to seek hardworking and dedicated individuals to drive the success of our business.

Variety of Opportunities
A career with Hog Slat, Inc. can proved a variety of opportunities for involvement and advancement within our business.
Types of Opportunities -
Sales
Engineering
Manufacturing
Distribution
Construction
Research
Financial Services
Internships

Benefits
Hog Slat offers a comprehensive and competitive benefits program, designed to help you and your family maintain your health and wellbeing. Some of the benefits that we offer:
Comprehensive health insurance PPO plan through Blue Cross and Blue Shield of NC
Free onsite health clinic and dispensary for all employees and their spouses (Clinton NC)
Voluntary Group Dental Insurance
Voluntary Group Vision Insurance
Voluntary Long Term Disability, Term Life Insurance, Critical Illness and Supplementary Short Term Disability
Wellness Program including premium discounts for participation
Onsite Fitness Center (Newton Grove locations only) and partial gym fee reimbursements

Areas of Operations
There's never been a more exciting time to be engaged within the agricultural industry as it plays a critical role in providing for the needs of people and families worldwide. Hog Slat has operations in several locations throughout the U.S., along with Mexico, China, Poland, Russia, Romania, and Ukraine.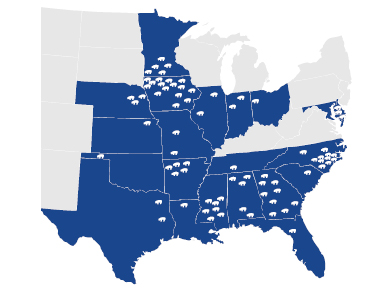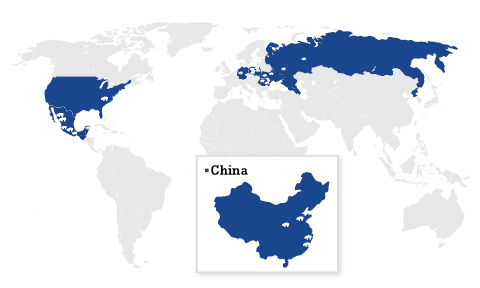 Experience Diversity
Since 1969, Hog Slat has grown to become a well established family owned business engaged in the construction, manufacturing, and distribution of swine and poultry equipment. Within Hog Slat are several separate entities that all contribute to the overall company purpose. These include:
| | |
| --- | --- |
| | Georgia Poultry Equipment Company represents the poultry division of Hog Slat and is engaged in providing equipment, parts and services to poultry producers worldwide. |
| | Eastern Shore Poultry represents the poultry division located on the Delmarva Peninsula |
| | TDM Farms is Hog Slat's connection to the heart of the swine industry. Our network of live hog production farms allows us to stay connected to the swine production industry at the grass-roots level which allows us to design the highest quality equipment for our customers. TDM Farms operates in North Carolina, Indiana and Illinois raising aproximately 23,000 sows in this area. TDM Fams also has feed mill and nursery/finishing operations located in the Indiana region. |